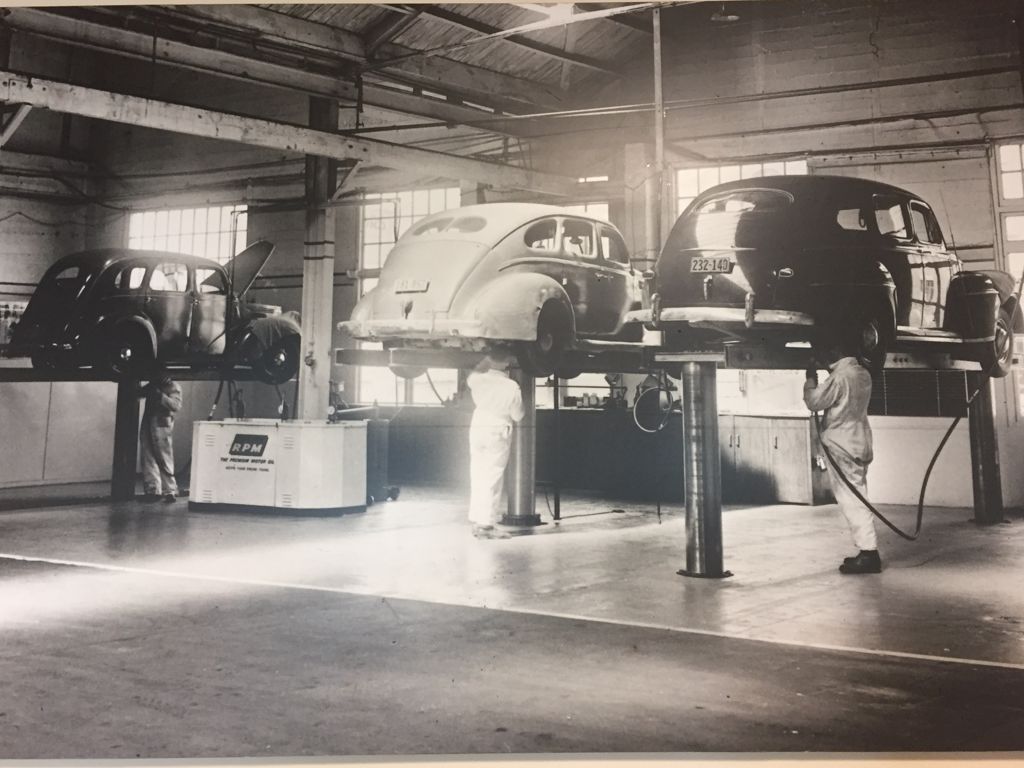 The year 1920 saw The Colonial Motor Company Ltd - the then New Zealand representative for Ford activities - select Timaru as the assembly point for Ford cars in the South Island.
This assembly plant operated in Sophia Street, Timaru and continued until 1936 when the Ford Motor Company Ltd opened up its own manufacturing plant in Seaview in Wellington.
Ford has been represented in Timaru since 1908. Several privately owned dealerships held the franchise until 1931 when Timaru Motors Ltd was formed. Since then this company has built up a healthy reputation as the major South Canterbury franchise for Ford.
Up until December 1977 the dealership operated from 2 locations:
-The Passenger Car operation was administered from the city dealership on Sophia Street. It was consolidated onto one site in 1988 which then housed the administration offices, showroom, new & used car sales, workshop & parts centre.

-The Commercial & Tractor operation was established at Washdyke in 1953. This sales & service centre was the hub of Ford operations in South Canterbury. In the early 1990's this operation established a reputation as a major truck sales & service facility. The full range of Ford light & heavy Commercial vehicles were sold from here. A rapidly expanding workshop operation, and comprehensive parts department service the many clients in South Canterbury and throughout the South Island.
In mid 1997 a major redevelopment program commenced to bring all Timaru Motors operation onto one site on Hilton Highway. The new facility was officially opened on 12 March 1998 and now operates as the most up to date Sales, Parts & Service facility in South Canterbury.
Our focus today is on the sale and parts & service support of new and used Ford & Mazda Cars & Light Commercials in our prime marketing area of South Canterbury - (the Rangitata to the Waitaki Rivers). We have the latest in service diagnostic equipment for the Ford & Mazda range of vehicles.
Our team is focused on offering the very best in customer satisfaction - try us & experience the excellence.
Wayne Pateman
Dealer Principal / Chief Executive Officer
News