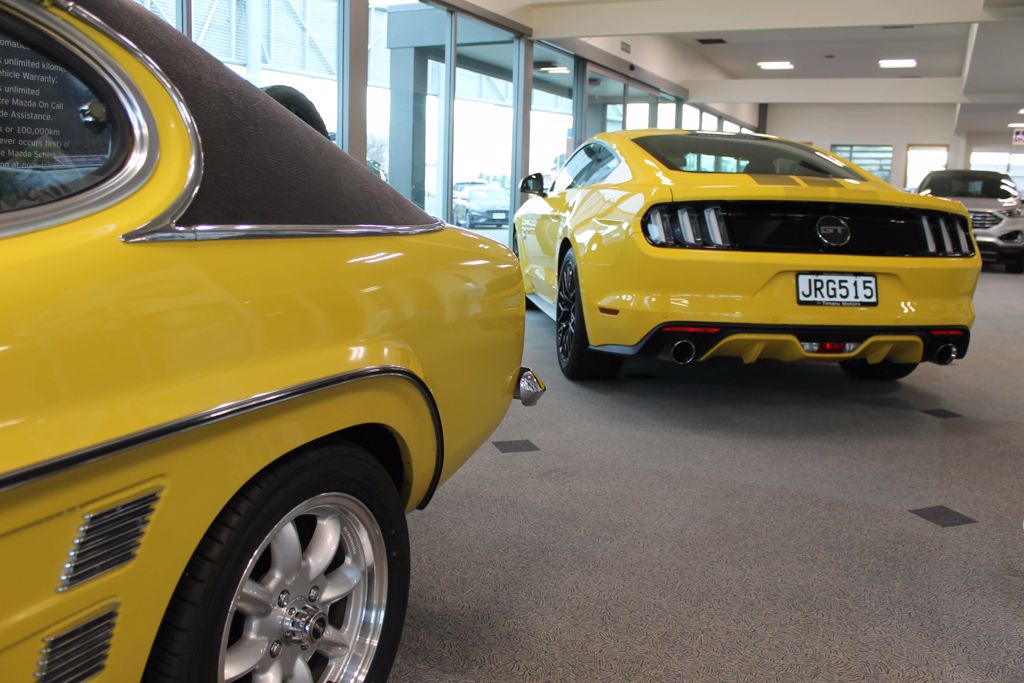 Iconic History in the Showroom
It might be gloomy outside, but it's sure bright in our showroom!
Currently on display is a bright yellow 2016 5.0L V8 Mustang Auto Fastback which is for sale. Contact our Sales Team for more information.
By the way, have you noticed the other yellow car in our showroom? It's a 1974 Ford Capri V6 3.0L GXL that we sold new in 1974 and are pleased to have on display.
Come and have a look at both of these iconic Ford vehicles.
News